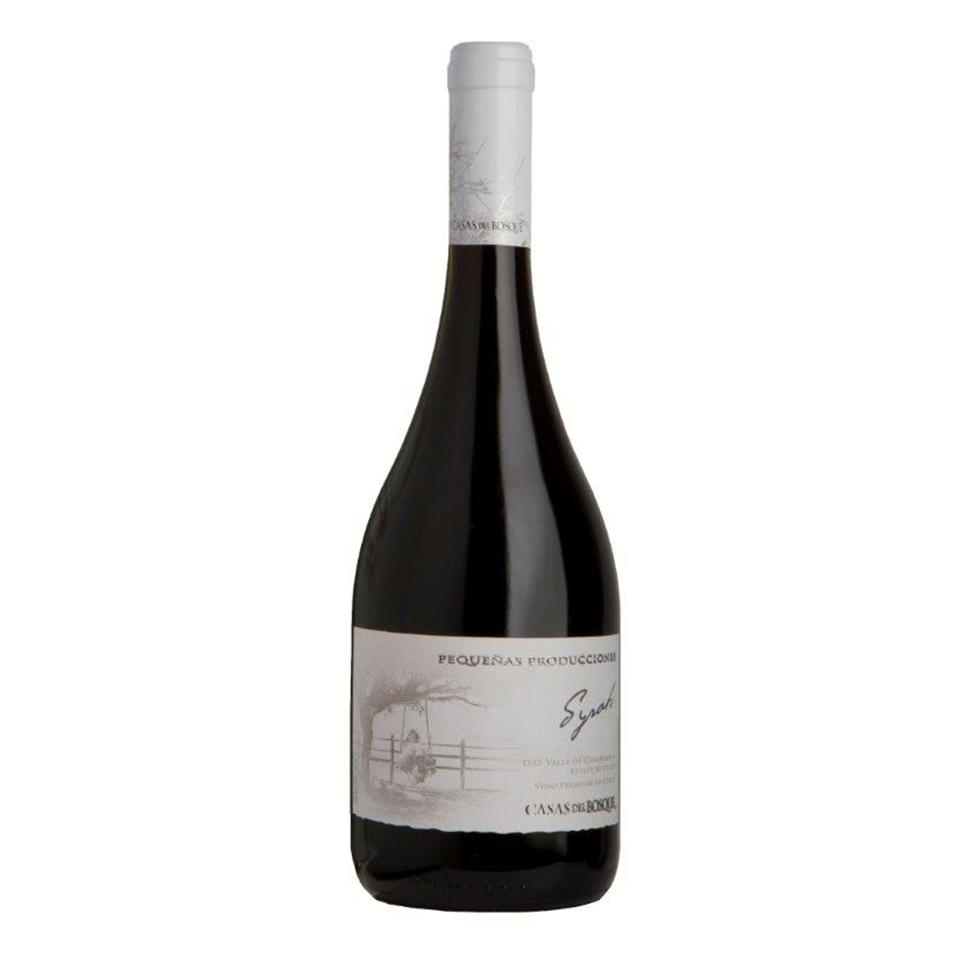 Casas del Bosque Pequeñas Syrah 2015
Deep purple in colour. On the nose lifted notes of blackcurrant, violet and lavender dominate with just a hint of tar. In the mouth flavours of dark chocolate, truffle and liquorice combine with a vibrant acidity and svelte tannins leading to a long, juicy finish. Amazing wine!
Family owned winery Casas del Bosque was founded in 1993 by Juan Cuneo Solari. The son of an Italian immigrant, he had always dreamed of having his own vineyard and chanced upon an area of the Casablanca valley, 100k due west of Santiago, with its pine forests, olive groves and small, white abandoned adobe houses. He chose to name the winery Casas del Bosque, or "Houses of the Forest." Winemaker Grant Phelps is evangelical about translating the character of the vineyard and grape in to the final wine, using longer than average skin contact to extract extra flavour from the grapes.   
The Pequenas Producciones range is the culmination of the understanding by the estate of their terroir and the best management of each vine. Made from low-yielding vines in small quantities this Syrah expresses to perfection the grape variety and its location on the hillsides of the cool-climate Casablanca Valley. This Syrah should be thought of as a rival to the better Northern Rhone wines e.g. Hermitage or Cote Rotie rather than a wine in the style of big New World Shiraz. Great exponent of this variety, a classic example of a rich yet elegant coastal Syrah, elected several times as the Best Syrah from Chile. Is an elegant wine with great balance between tannins and acidity. Hand harvested in early May, the grapes are subjected to a double selection before being gravity fed to open – top tanks.  After fermentation the wine is drained by gravity to french oak barrels where it is aged for 18 months. Bottled without filtration this wine was matured in bottle for 3 months prior to release.
REVIEWS