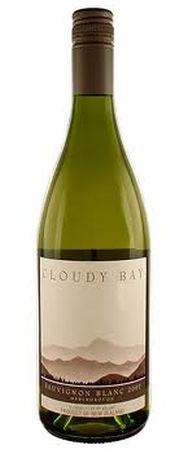 Cloudy Bay Sauvignon Blanc 2016
Possibly the most prestigious Sauvignon Blanc in the world, it definitely lives up to its reputation. A wine full of fresh herbal aromas and layers of ripe guava and tropical fruit. Gooseberries and passion fruit on the medium-full body; the palate is succulent and crisp with a long flavoursome finish. Superbly refreshing served chilled on a sunny day, this is also a great match for meat or vegetarian stuffed peppers.
Cloudy Bay was established by David Hohnen, of Cape Mentelle fame, in 1985. Cloudy Bay takes its name from a bay at the northern tip of the South Island named by Captain Cook in 1770. Cloudy Bay now has 60 hectares of vineyards planted with Sauvignon Blanc, Chardonnay, Cabernet Sauvignon, Merlot and Pinot Noir. Cloudy Bay also sources grapes from elsewhere in the Marlborough region. Cloudy Bay's staggering success can be attributed to its groundbreaking Sauvignon Blanc, as well as its distinctive labels, which reflect the skyline of the nearby Richmond Ranges. It is now owned by Veuve Clicquot.
REVIEWS