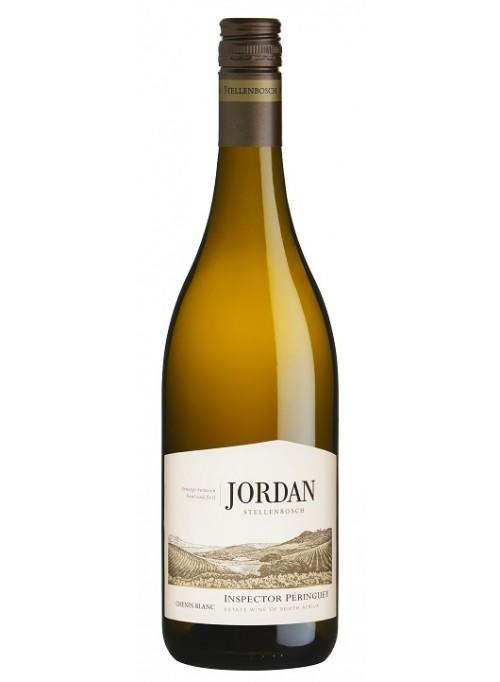 Jordan Inspector Peringuey Chenin Blanc 2015
Named in memory of Inspector General of Vineyards by the Government of the Cape who lead the fight against phylloxera and the pioneer of entomology in South Africa. The oldest block on the estate carries the lower-yielding Montpellier clone and the smaller berries allow for great fruit concentration and generous flavours of white pear, quince and green pineapple. Barrel-fermented and matured "sur lie" for 8 months to highlight the varietal character of this magical grape.
Alcohol 13.5 %
Terroir: Decomposed granite and loam.
Viticulture: The grapes were harvested between the 8th of February and the 26th of February 2014 between 21.7 – 23.8°B.
Vinification: After gentle pressing followed by cold-settling for 2 days, the juice was barrel-fermented in 228L second and third-fill Burgundian-shaped barrels, and matured "sur-lie" in the barrel for 8 months with occasional "barrel rolling" to add richness to the palate. To accentuate the fresh citrus flavour, 50 % tank-fermented Chenin Blanc was blended with the barrel fermented portion.
REVIEWS