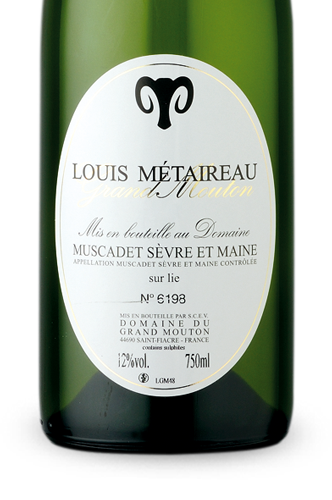 Muscadet Sévre et Maine 'Grand Mouton' Louis Metaireau 2014
Has an extraordinarily long aftertaste and is a perfect match for shellfish.
100% Melon de Bourgogne
At the very heart of the Loire region, Grand Mouton is located on a 23 hectare slope that falls away from a high plateau down to the river Maine, close to the village of Saint Fiacre.
The terroir here is composed of gneiss and amphibolite, denoting that these are some of the oldest vineyard soils on the planet. The most senior vines date back to 1937 and form the basis of the estates eponymously named cuvée, as well as being a component part of 'One', the pinnacle of the domaine's range and released only in selected vintages. What really distinguishes Grand Mouton in the appellation however, is the decision to only hand-harvest the vines.
REVIEWS