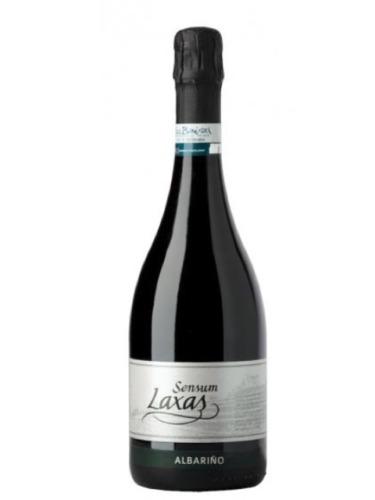 Sensum Laxas NV, DO Rias Baixas
Sparkling Albarino. Fruity, light and with a full, persistent mousse. The wine has a delicate range of flavours, melon, lime, peach with hints of yeastiness which derive from the bottle-ageing. It's more complex than prosecco but without the depth of champagne. Even so, it's a lot f fun and briliant as an aperitif. 
Made in the Rias Baixas area of Galicia, just north of the River Minho (border with Portugal), this is a comparative rarity in that there hasn't been much sparkling wine produced from the Albarino grape. However, judging from this example, it's quite successful in that the natural acidiry of thhe grape suits being made into a sparkler while the fruitiness lends a charm more reminiscent of prosecco than much neutral cava. It benefits from bottle ageing so has more weight in the mouth than prosecco and greater complexity. The grapes are picked at optimum ripeness in September and the first fermentation takes place in tank before the secondary fermantation in bottle, thus earning the quality level '''vino espumoso de calidad'. .
REVIEWS