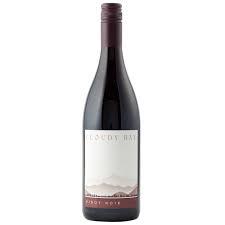 Cloudy Bay Pinot Noir 2015
With an inviting, smokey nose of plum and black cherries, the Cloudy Pinot has overtones of baking spices and leather. A soft palate entry supplemented by chalky tannins builds structure towards an intense, brooding finish. Discreet aromas of black stone fruit, dried herbs and sweet spice; palate is soft, with fresh acidity and firm, fine tannins. Smartly crafted.
The Cloudy Bay winery has gained an almost mythical status in the last couple of decades, mainly down to the astonishing success of their flagship Sauvignon Blanc and was one of the first wineries to establish themselves in Marlborough. Back in 1985 it was a pretty obscure region, but since then it's become one of the finest in the world.
REVIEWS