Domaine Saint Hilaire
Domaine Saint Hilaire
Domaine St Hilaire, Languedoc, France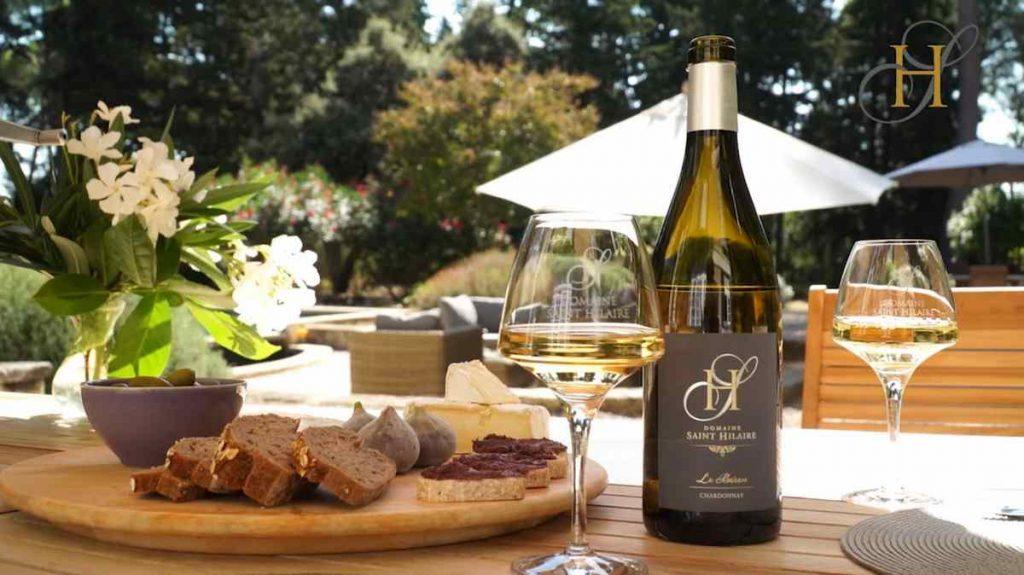 The 175 acre Domaine has probably been producing wine since Roman times, but it was Baron Hilaire Reynaud who gave it the name of his patron saint, St Hilaire, when he purchased it in 1817. The Baron was a local celebrity having risen to fame as an illustrious hero and general in Napoléon's Grande Armee.
On rising ground a few KMs from the Mediterranean, Domaine St Hilaire benefits from a sunny climate, but is protected from extreme temperatures by the sea. Their 34 hectares of vines cleverly use the benefits of the varied terroir - with their 35 year old vines on the sunny plateau for the intense reds, and the more fertile valley for the lighter whites and rose.
Their philosophy is to let nature express the qualities of the terroirs, using low yields and largely organic methods.
The famous French winds - The Mistral, Tramontane and Marin - gently air the vines, keeping disease at bay and reducing the need for treatment.
A mixture of hand harvesting and the latest technology ensure that the grapes get to the winery in perfect condition. Chilling and setting in dedicated tanks, and precisely controlled fermentation temperatures, along with micro-oxygenation, ensure the wines retain maximum freshness and flavour.
For the reds, French oak (with a mix of new and old) are used for aging and developing.
All in all a great find, and a collection of wines to enjoy.