Join in and help become a Saint @ Excellar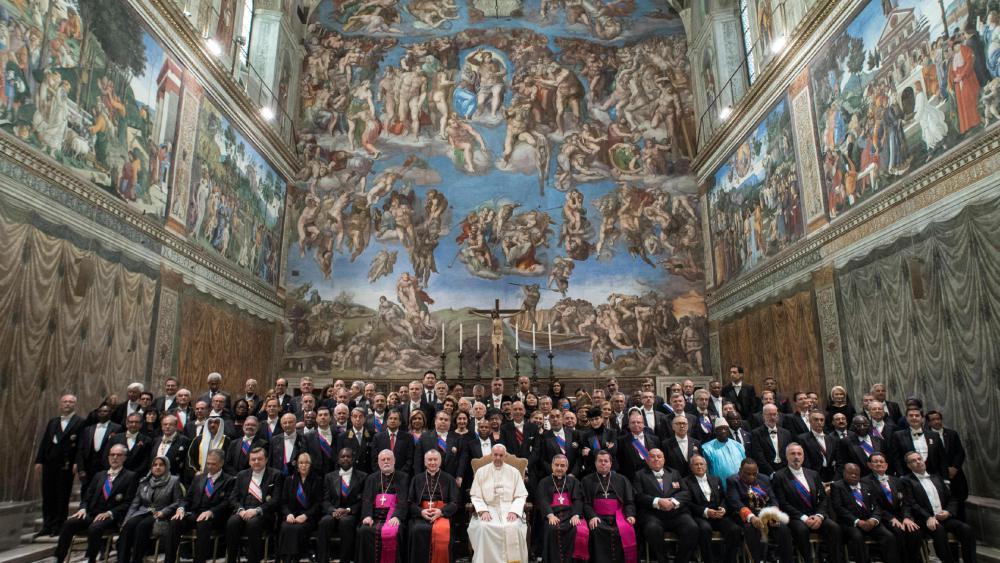 Becoming a Saint is a unique opportunity for the residents of this great village to support their local shops in Claygate. Get great discounts, offers and experiences in return, in a way that is convenient for you. Whilst beatification is hard at the best of times, supporting those around you can only help.
To Join in, or find out all about the benefits and what you can save, simply email sales@excellar.co.uk
Join Up with ExCellar Wine
Join up with Excellar Wine, and save up to 35% on all your wine purchases:
Kintu Cabernet Sauvignon from Chile.....normally £8.99....for Saints just £6.29
Bradgate Chenin Blanc from South Africa.....normally £12.99....for Saints just £9.10

For just a small monthly spend of as little as £10 you can take part, become a Saint, experience wines that you won't get in your normal local supermarket, or online grocer, have the opportunity to go on a wine buying trip, attend a wine dinner in London and save money on the best wine in the area.
The key benefits are as follows:
Up to 30% discount on all your purchases of wine we have in stock
Up to 35% discount on wines we buy in specially for the club members
Free local delivery on all purchases above £30
The opportunity to attend a trade tasting in London
The opportunity to go on a buying tour in Europe
Want to Join in? Simply email sales@excellar.co.uk stating the amount per month you would like to spend. You will receive a joining form by return email. Whilst the minimum spend is just £10, you can increase this in multiples of £10 to suit.
Minimum spend is £10 a month
How does it work?
You decide on the value of your monthly spend (min £10)...the more you add the more you can benefit
Your money is held in an account for your benefit (or your beneficiary if it is a gift)
You can use this money whenever you chose to buy wine from our normal range at Ex Cellar at wholesale prices, (up to 30% off shop prices....so for every £10 you have in the account, you can buy approximately £14 worth of wine ), on line or in store, or.....
You can chose to have a treat bottle (or 2!) delivered once a month to your house, or....
You can save this money up and wait for our special finds and special purchases, or...
You can gift it to someone else
Extras!
For Saints we will be:
Organising an extensive wine tasting here in Claygate before Christmas 2018
Organising a buying trip in the spring of 2019, with a few places for a some to come along and become a wine buyer...
Offering up a few places to several exclusive trade tastings over the next 12 months
Arranging a winemakers dinner in central London in the spring of 2019
Want to Join in? Simply email sales@excellar.co.uk