Isolation Tasting
Isolation Tasting

Friday May 8th @ 7.30pm
Story
Joining Elliot live from Orange, New South Wales, one of the highest wine-producing regions in Australia, is Damian Shaw, of Philip Shaw Wines, to chat about the Philip Shaw "Character Series" wines, each rather aptly named after an important facet of a winemakers character! Please note this tasting starts at 19:30 on Elliot's Insta.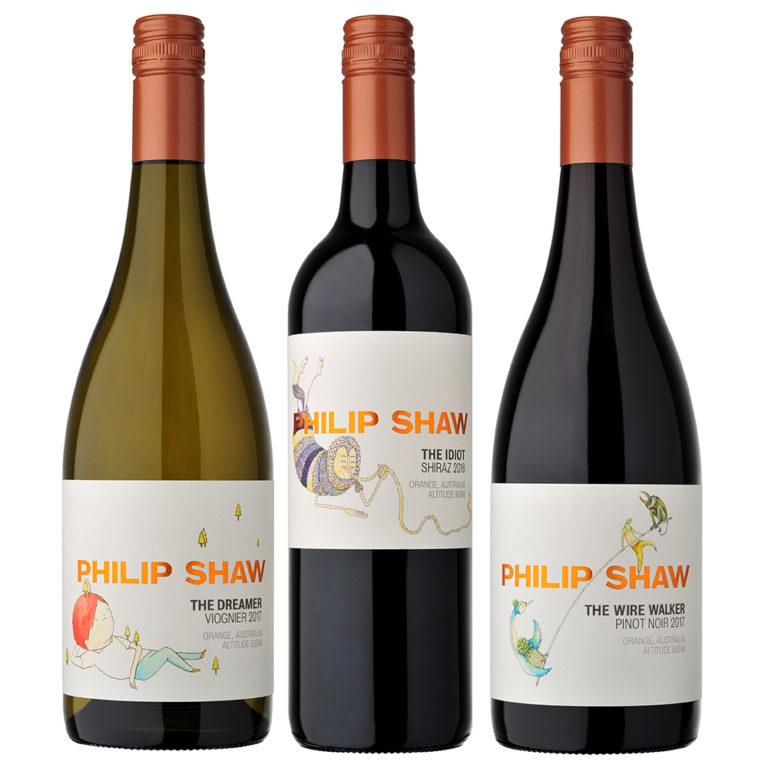 2018 Philip Shaw Dreamer Viognier
Viognier displays extremely individual characteristics; dry, powerful and spicy with a hint of apricot. Philip Shaw Dreamer Viognier was an early pick to ensure a higher natural acidity, this is balanced beautifully by retaining just the right amount of its natural sugars. In full, the Dreamer is off-dry, fun and fresh; slight hints of apricot oil, tangerine and rose petals make this wine the perfect pairing for a Summers day.
2018 Philip Shaw Wire Walker Pinot Noir
This cool-climate Pinot Noir shows the vibrancy and earthy notes, whilst retaining the prettiness and feminine characters that Pinot should exude. The Wire Walker is made entirely with older oak to allow the fresh red cherry characters to shine, whilst adding a little bit of the earthy spice on the back palate, this gives the wine character and complexity.
2017 Philip Shaw Idiot Shiraz
Shiraz from Orange is quite unique in style compared to most other regions in Australia and is more reminiscent of the Northern Rhône, France. The Idiot has a voluptuous dark berry character with more blue fruits and fine savoury tannin. The colour is iridescent, with an amazing purple hue- the Idiot Shiraz really shines.