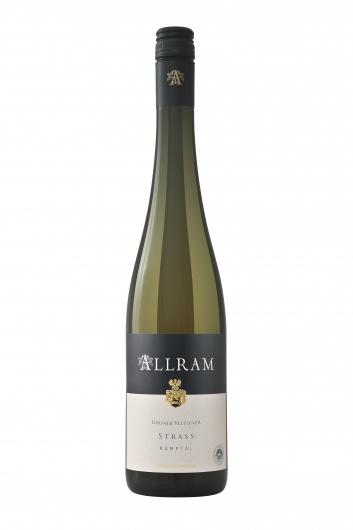 ALLRAM GRUNER VELTLINER STRASS 2018
Drinking pleasure and a brilliant price-quality ratio, that´s what our village appellation Grüner is all about. Short: the perfect companion for any meal any day!The wine has a delicate peppery aroma with refreshing citrus notes and warm spice. Charming and light with a clean, elegant finish. Perfect with fish dishes, spicy salads and Asian food.
The Kamptal itself is reminiscent of Burgundy where similar climatic conditions prevail. Straß lies along the same latitude as Chablis, which is known as one of the world's finest white wine regions. 12.5%
The Allram estate is situated in the heart of the wine growing area Kamptal in the picturesque location, Straß im Straßertale. The winery belongs to growers who have succeeded in establishing themselves at the top of Austrian viniculture through decades of consistently high quality work.
In 1992, Michaela Haas-Allram took over her parents' business and ever since has operated the winery together with her husband, Erich Haas. A modern basement facility over three floors, with perfectly succeeded integration of the old wooden barrel cellar and the traditional wine press house, as tasting and showroom creates a perfect balance between tradition and tomorrow. Michaela and Erich are particularly proud of their facility at Zöbinger Heiligenstein which was re-cultivated with great of sensitivity after thirty years of neglect, including preservation of the original old stone terraces.
Every wine is characterised by the interplay of climate and soil in its region and in particular, by the single vineyard. These elements combine to help our wines develop their unmistakable character.
REVIEWS