Dessie Magee Live 28th & 29th Nov
Sessions @ Ex Cellar
Presents
Dessie Magee
Live & Acoustic
Thursday 28th November Ex Cellar Ashtead @ 7pm
Friday 29th November Ex Cellar Surbiton @ 7pm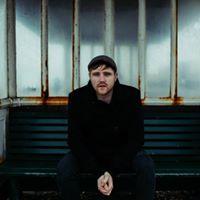 Brighton based folk/rock singer-songwriter Dessie Magee, hails from Belfast, Northern Ireland where his career began within the heavy underground music scene. Years spent submerged within the scene resulted in Dessie having to undergo major throat surgery, a result of which he was unable to speak for months after. Despite the injury, Dessie was determined to pursue his musical career and after a long period of rehabilitation he began learning to speak again, and eventually was able to sing again.
Many people in this situation would rule out a future in music but Dessie saw this as a challenge, and his passion for music gave him the ambition to strive for success and begin his new journey. With a diverse musical background, Dessie's music has recently taken a softer approach drawing influences from the likes of Hozier, Ben Howard, Nathaniel Rateliff and Fink, though not leaving his heavy roots behind.
Since then Dessie has gone on to sell out headline shows in Brighton, London and Northern Ireland, appeared at festivals such as Brighton Festival and Fringe Festival and had great success touring America the summer of 2017. His debut single 'Maze' was picked as BBC Radio 1's 'Track Of The Day', The Unsigned Guide's 'Track Of The Month', which spent over a month in the top five of the French charts and racked up over 100,000 video views.