Presents
Dom Martin
Live & Acoustic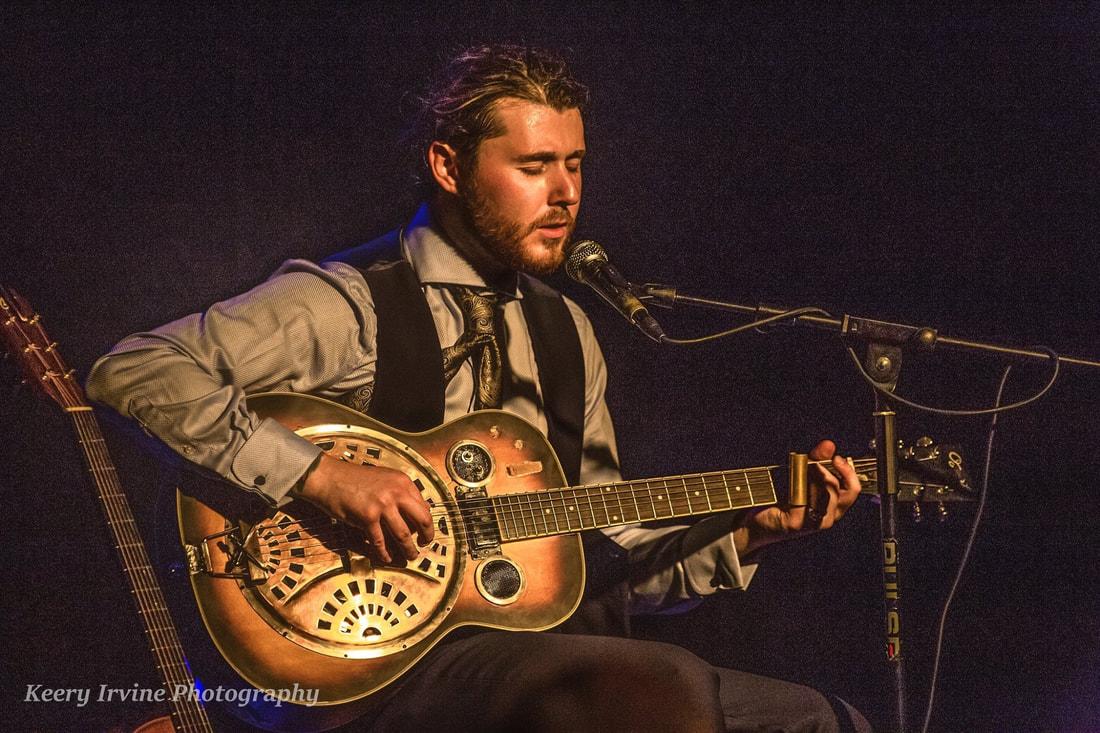 Ex Cellar Claygate Thursday 20th February 2020 Buy Tickets here
Ex Cellar Surbiton Friday 21st February 2020 Buy Tickets here
Ex Cellar Ashtead Thursday 5th March 2020 Buy Tickets here
"Now and again you stumble across a rare talent of such sheer genius that you actually wonder whether what you have witnessed can possibly be for real. Dom Martin is one such talent"

Dom Martin is a 28yr old Belfast born singer/songwriter who has recently burst onto the UK scene amid high praise from those in the know with the release of his debut EP "Easy Way Out".
His influences include the likes of Rory Gallagher, Tom Waits, Jimi Hendrix, Bob Dylan, Howlin' Wolf and Muddy Waters.

A BBC Radio 6 Music and BBC Radio 2 playlisted and BBC Radio 2 Blues Show and BBC Radio Ulster live session artist, Dom plays regularly in Ireland and throughout the UK and is performing at many major festivals in 2019.